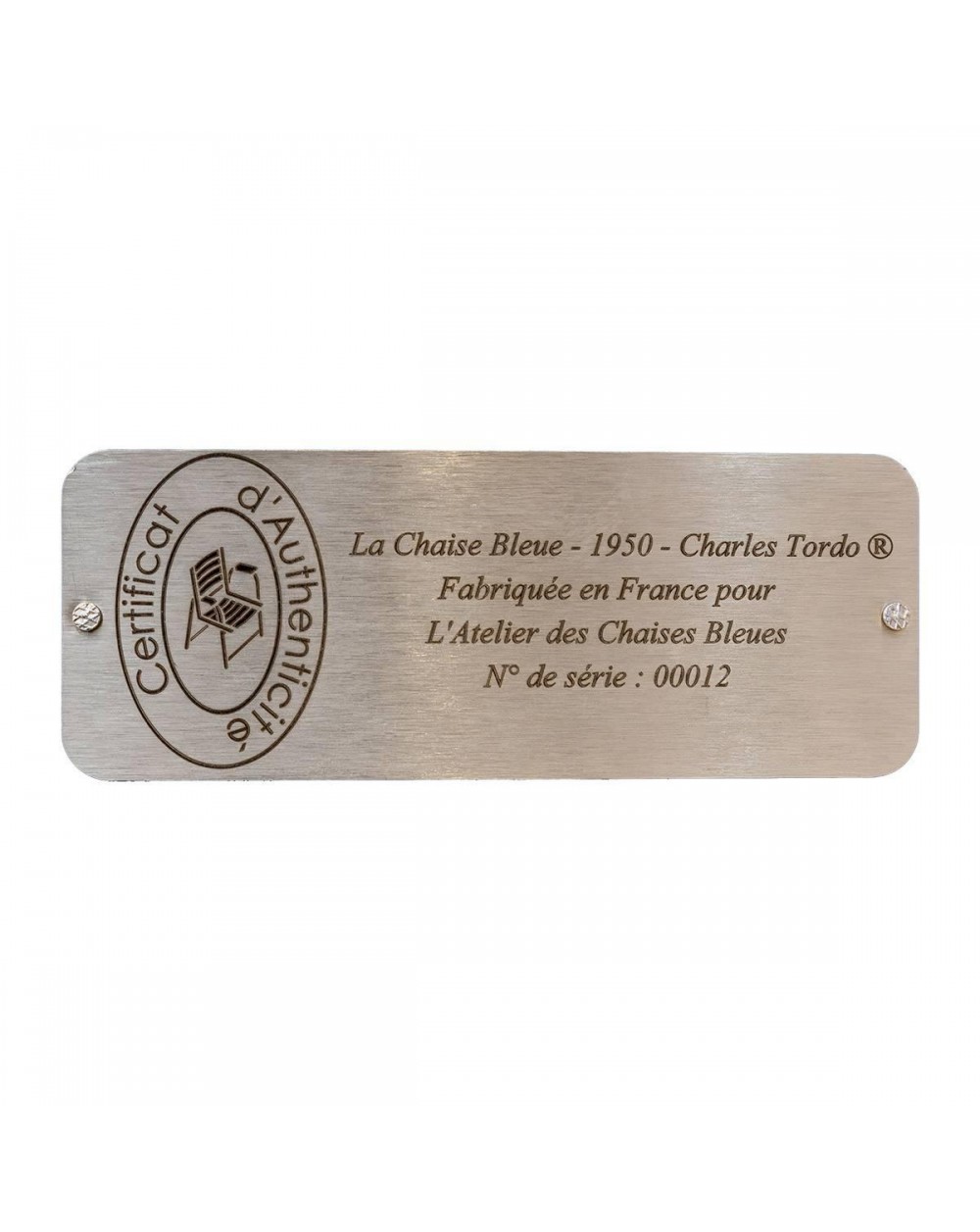  
Plaque sur Chaise Bleue
Plaque Chaise bleue tradition originale - La Chaise Bleue Collection.

(Fabriqué en France).
Product customisation
Don't forget to save your customization to be able to add to cart
Plaque standard que vous pouvez personnaliser au dos des Chaises Bleues qui témoigne de l'authenticité de chaque chaise.
Vous pouvez y faire figurer le nom des personnes ou des instances à qui sont destinées les chaises. Hôtel, membre de la famille, ami, mairie, nous pouvons inscrire qui vous voulez et ce que vous voulez.
C'est à la fois un certificat d'authenticité et une personnalisation à destination d'un acquéreur unique.
N'oubliez pas de nous indiquer les mentions que vous voulez inscrire avec votre commande. A défaut, nous inscrivons le modèle de la chaise, notre signature et son numéro de série unique.
8 other products in the same category: