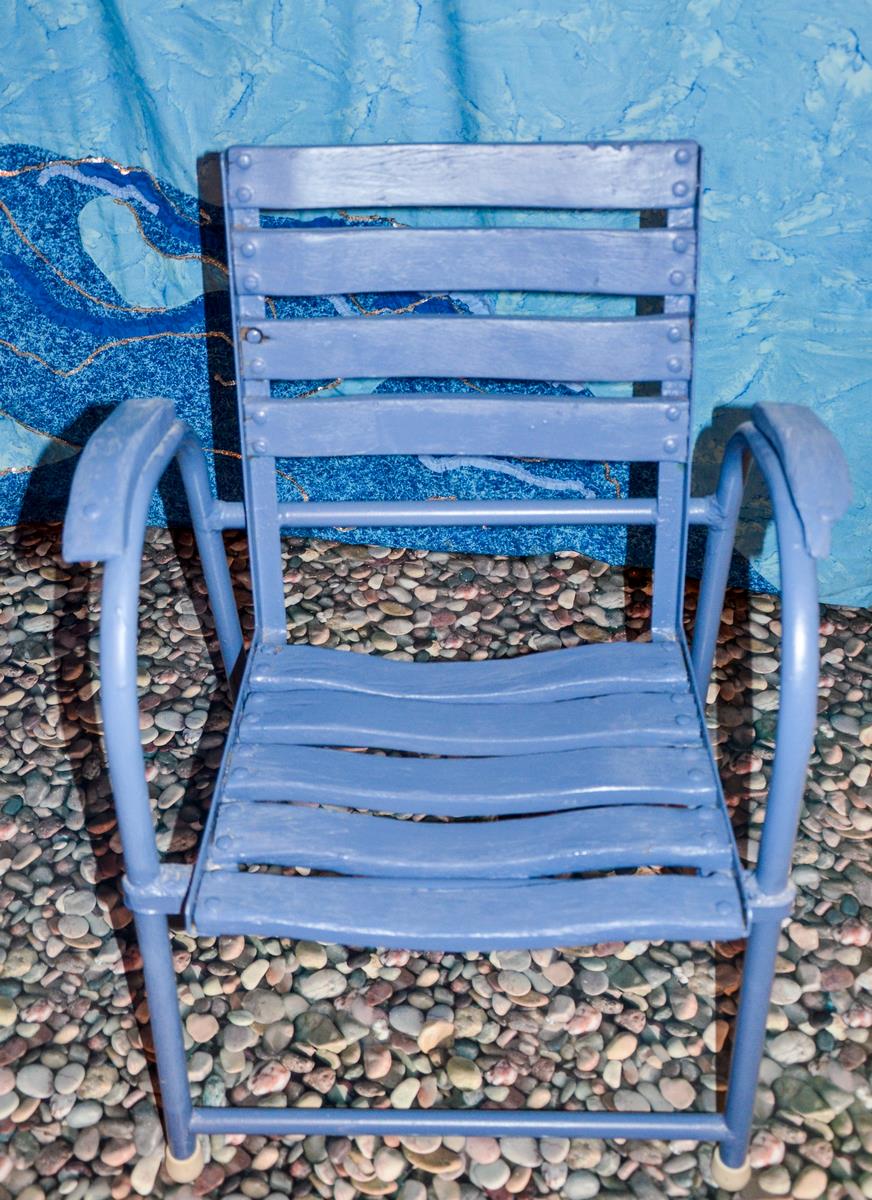 The "Promenade des Anglais" entered the legend of the history of Nice, and with it, entered into the same legend, the "Blue Chairs", "the chairs of the promenade" as they say here. The strollers of yesterday and today love to come and rest for a moment and admire the "beautiful blue" of the Riviera. Elbow to elbow, they look at the sea and contemplate the waves day and night. For the nice, they are emblem of the promenade.
The "Blue chairs" have entered the legend, but who remembers, or knows its manufacturer Charles Twisto?
The story begins, after the war, around 1950, when Mr Ballanger, holder of the concession will be entrusted with the production mission of 800 chairs. At that time, it was necessary to pay to sit down, and "the Chaisière", for a modest sum, gave a small ticket worth "received" and "right to sit".
In order to be able to manufacture these chairs on a September evening, Mr Ballanger came to find Charles Twisto, a Tourrettan, known for his ingenious spirit, his skill, his patented multiple creations and his know-how. He was then employed in a train maintenance company at Michel. After his day of work, it is in his workshop, the Old barn of the mule; With his family, that he will devote his evenings and Sundays to the making of these chairs, which the family had dubbed "the Armchair Ballanger".
This is where you will always find a machine in progress, an invention to be done, a creation in progress ...
But, let's listen instead to his son Louis Twisto tell us ...
The armchair has been revamped over the years. Its manufacture ceased in the 1970 years.